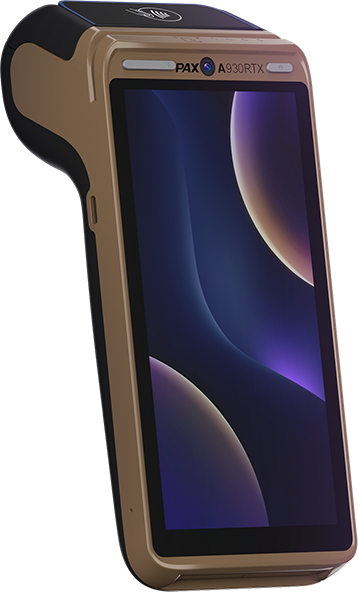 A930RTX
Larger, Smarter, Better
Next Generation Performance
A930RTX fully uses Android 10 and a powerful Octa-Core processor, enabling it to perform 100% faster than the previous version.
Quicker and Safer
A930RTX leverages our secure, connected framework to deliver a smoother checkout experience, engaging customers like never before.
Dual Processor
Architecture

Support AES-ECC

Less Memory
Consumption
Adiantum
Encryption Method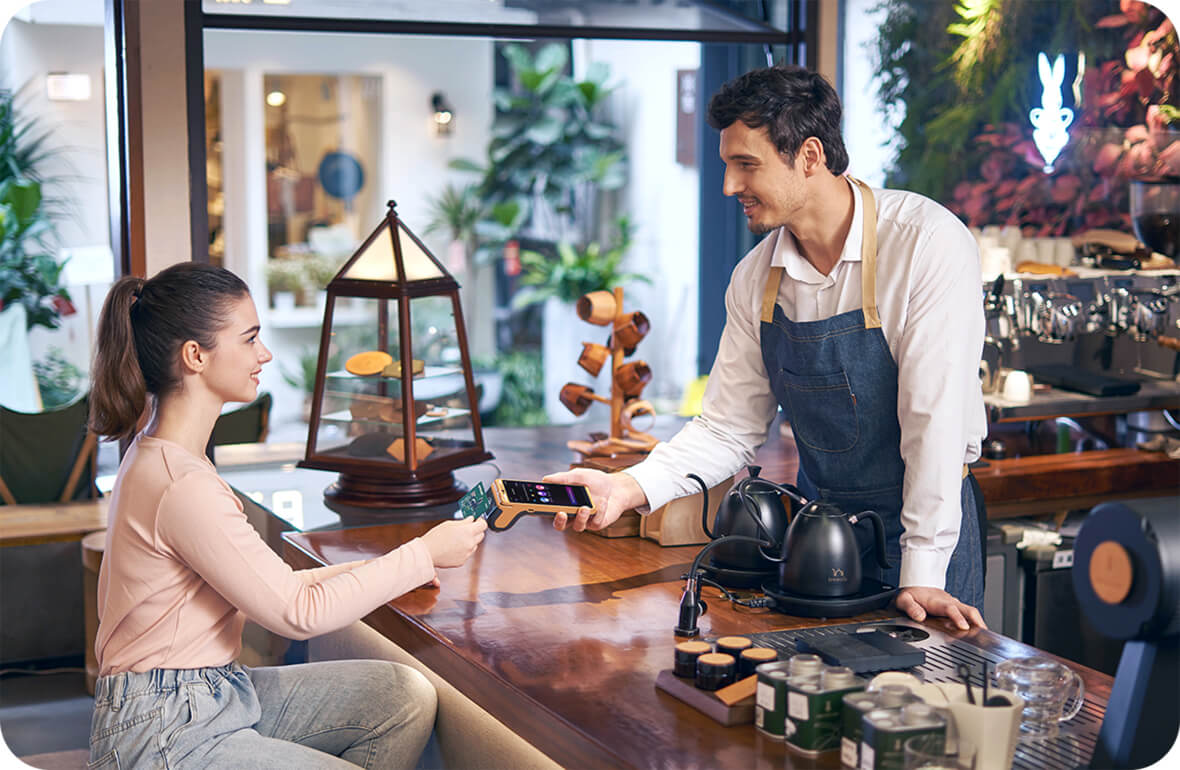 An upgraded version of the A930 with all-new user-friendly design to better define each functional area to satisfy diverse needs.
Full Connectivity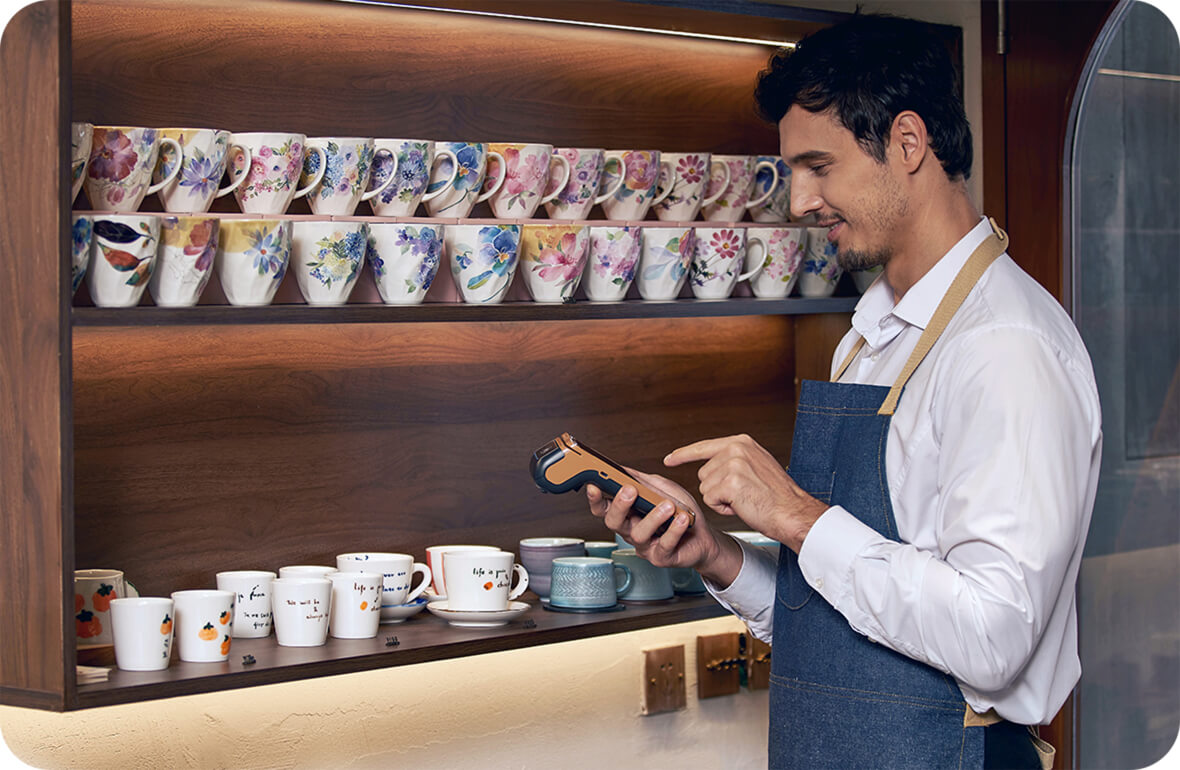 Powerful Battery
The long-lasting battery can keep the A930RTX up and running throughout the day.
Standby Time
14 Days
Working Time
18 Hours
Battery Capacity
6700mAh
Transactions
1400 Times
Flexible Payments
Maximizing the flexibility with all payment methods accepted, including Contactless, Chip & PIN, Magnetic Stripe and QR Code Payments.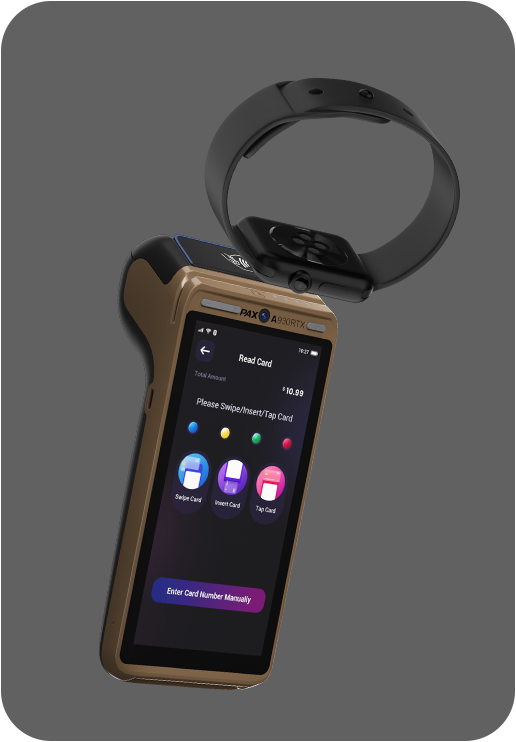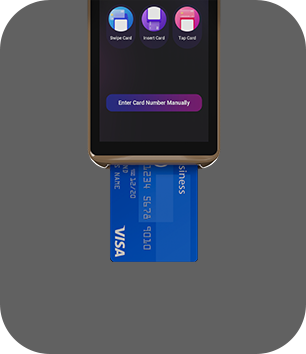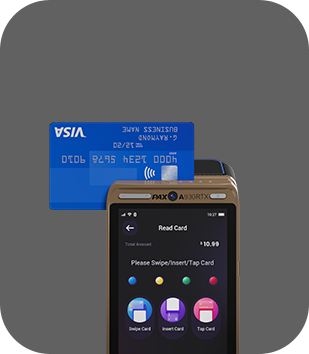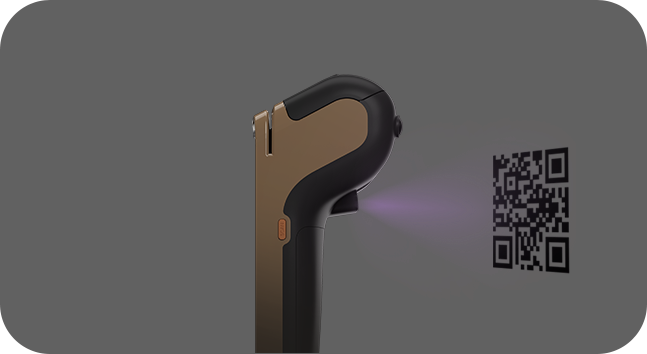 Portable and Flexible
The integrated printer makes the A930RTX the perfect
portable device for indoor and outdoor use.
Customizable Area
An additional commercial option is provided for you to customize your logo.