PAX Technology achieves CB FRv6 payment certification in France
PAX Technology, one of the world's leading manufacturers of point-of-sale terminal solutions, is pleased to announce that certification has been granted by Groupement des Cartes Bancaires (GIE CB - France's national interbank network association) to PAX France for their standalone payment application conforming to the latest FRv6.2.1 specifications.
The PAX FRv6 standalone application enables contactless payment acceptance beyond the usual floor limit of 50 euros, thanks to online PIN functionality which allows acquiring banks to verify PIN code inputs in real time. Performing card transactions in "online" mode offers higher levels of security, which means significantly less risk of fraud for French merchants.
The solution is designed to take full advantage of the services provided by MAXSTORE, the payment industry's leading Mobile Device Management platform that provides modern administrative functionalities, real-time data & statistical reporting, and hundreds of value-added software applications. Thanks to MAXSTORE, terminal estate owners and maintenance companies can remotely create merchant contracts and manage devices remotely, without having to physically interact with them in the field. MAXSTORE also allows remote control of PAX FRv6 application parameters such as timeouts, email accounts, beneficiaries, and gateways, helping to save manpower resources when compared to traditional on-site deployment and management. The PAX FRv6 application easily interfaces with third party software apps loaded in PAX devices through secure app2app mechanisms, meaning PAX SmartPOS terminals can run multiple applications seamlessly.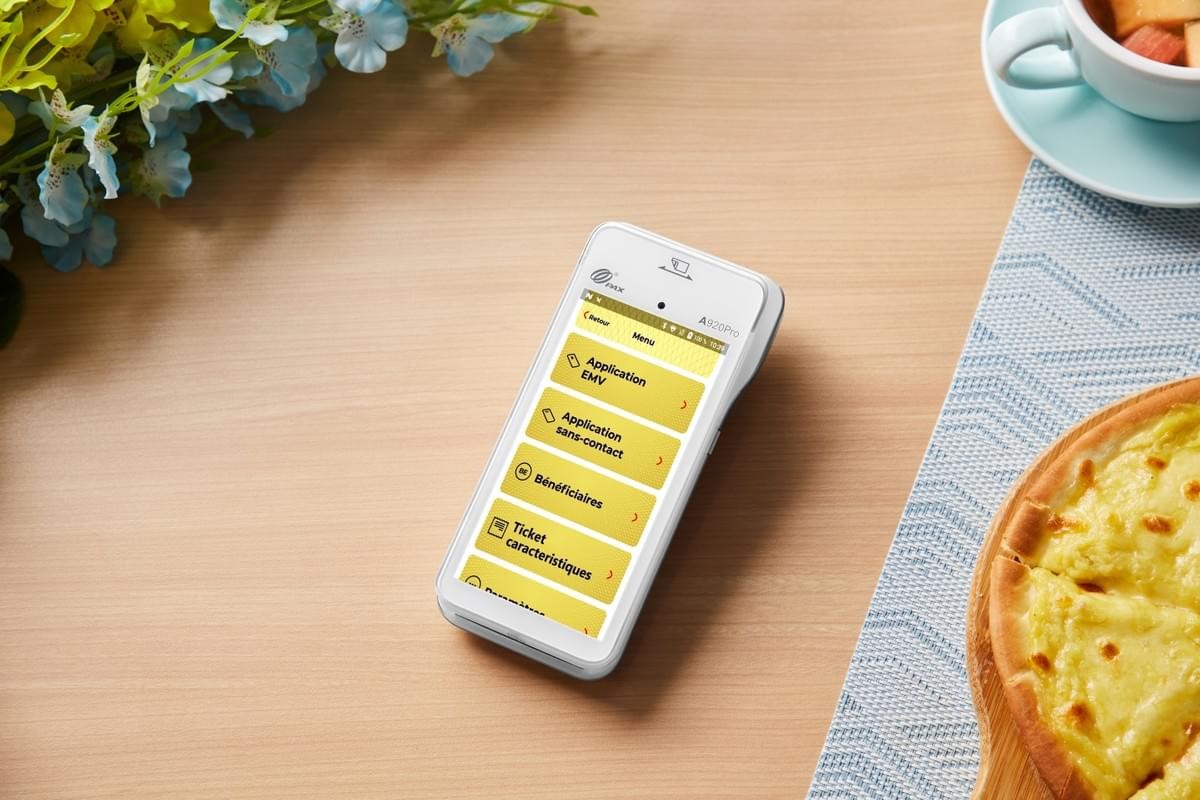 Bertrand Moussu, CEO at PAX France, commented on the achievement: "We are delighted that our payment solution has been approved by Groupement des Cartes Bancaires, and would like to thank FrenchSys, Elitt and the GIE CB for their support with this project. We look forward to providing French retailers and merchants with secure, flexible, and competitive solution".
Mark O'Flynn, Sales Director for PAX EMEA, added: "The PAX FRv6 application is designed for all shoppers, including people who are visually impaired, whereby they can now perform transactions on new generation Android SmartPOS terminals without having to use a physical keyboard – the solution implemented in France is similar to that which has been certified by the United Kingdom's RNIB, the Royal National Institute of Blind People, considered to be a global leader in its field".
From an ecological perspective, the PAX FRv6 application delivers green credentials thanks to the option for customers to not take paper receipts, instead having them sent electronically, for example by SMS or email.